In Memoriam: Zaha Hadid & Her Wondrous Work
Monday, 25 April 2016
The world of architecture has indeed lost an icon this year. Dame Zaha Hadid passed away this March, but not without leaving her mark in history. The Iraqi-British architect was the first woman to ever receive the Pritzker Architecture Prize back in 2004. A true trailblazer in parametricism and neo-futurism, Hadid designed a great deal of the world's contemporary mega-structures, including the MAXXI, Bridge Pavillion, Dubai Opera House, and the Aquatic Center in London for the Olympic Games of 2012, to name a few. We celebrate her work as we drive you through two of her most iconic structures. 
MAXXI in Rome, Italy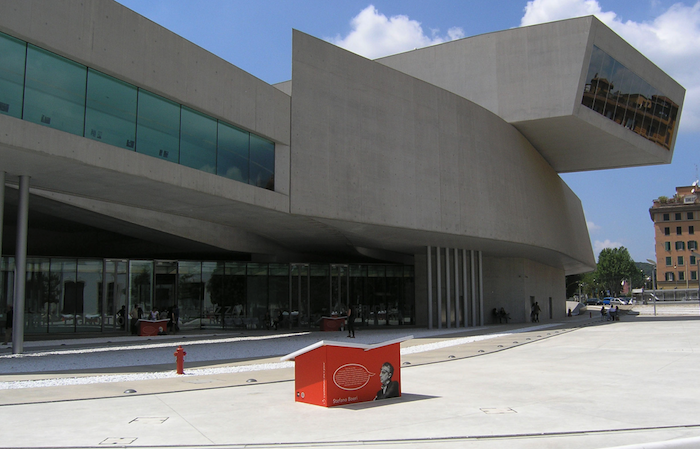 The Museo Nazionale delle Arti del XXI Secolo, or National Museum of the 21st Century Arts in Rome, Italy is a bold contemporary statement in a city with millennia's worth of extraordinary architecture. Located in the northern part of the city, away from Rome's hectic city life, this majestic building has brought charm to the former Caserma Montello military base. Though many thought the building's strong presence would shadow the collections it would hold, critics from around the world have celebrated the way it enhances the art pieces, and invites visitors from around the world to stand in awe of it all. 
Hadid won the 2000 international design competition arranged by the Italian government. Her original designs included five structures, yet only one has been built. The MAXXI opened its doors to the world in 2010, culminating the 10-year construction project. The structure's bending tubes, powerful lines, and curved walls make the laws of physics seem merely a suggestion. 
Heydar Aliyev Center in Baki, Azerbaijan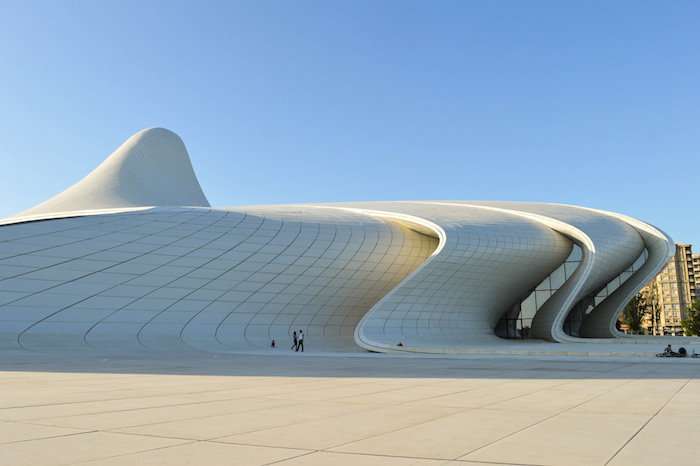 After an era of soviet urbanism, Azerbaijan was ready for a change. Since the early 1990s the country heavily invested in modernizing its structures and urban layout. Hadid's firm was appointed to build Baku's Heydar Aliyev Center, a building to host national cultural programs.  Located amongst grey twentieth century structures, the Heydar Aliyev Center stands as a contemporary expression of the nation's view of the future. The building comes across as a daring experiment, and as a liberation of architectural portrayal of life's "chaos and flux of modern life", one of the cornerstone values in Hadid's entire life's work.
Although Hadid has been heavily criticized for sacrificing functionality, practicality and indeed her customers' wallets, architecture will forever be changed after the passing of such a great artist.