Public Infrastructure Can Also Be Green
Thursday, 06 October 2016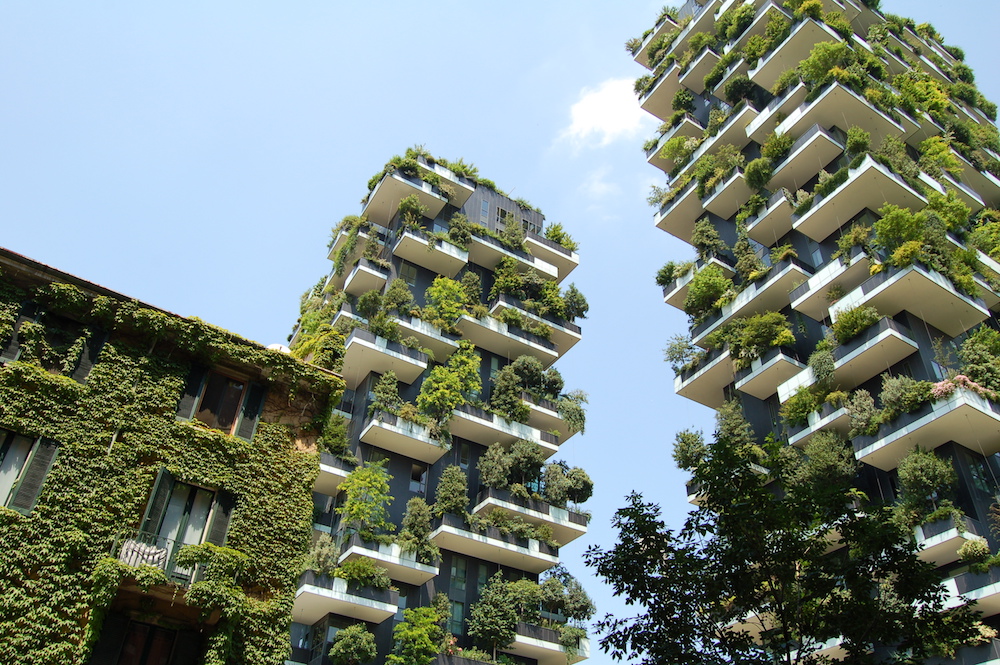 Photo Credit & Source:  Christos Barbalis.
Green construction practices are often dismissed as being too costly, thus not making it into your firm's high priority list. Climate change is a major worldwide issue, but still, business owners, governments and construction firms around the world find it difficult to accommodate sustainable practices if they are too expensive. This article shows tools and practices that can help you make more informed and profitable decisions. Read on for more. 
There is an increasing need for green construction, not only in residential or commercial projects, but public infrastructure as well. If anything, public infrastructure impacts more people throughout the world, and it is a result of a society's tax allocation and plans for well being. Nevertheless, governments and public entities try to keep costs as low as possible - albeit any type of construction project tries to keep costs low-. However, cost oriented mindsets shorten our vision and options. Indeed, it is not a matter of counting money in the present, but also to think of the future; will future generations be able to use existing infrastructure? Will it be sustainable? What will the impact be on the environment? If you handle public infrastructure projects, you should consider the following: 
Measure value and ROI
At the end of the day, costs still matter. Therefore, it is wise to measure the value that green elements may bring to the construction project. For example, if you implement solar panels to generate public lighting, how many dollars will this save the government in coming years? How long will these solar panels last? How much does maintenance cost? How does that compare to getting traditional public lighting? Don't just think of present costs, you must also think about future savings and durability. 
Smart and sustainable design
Smart and sustainable design is a great way to accommodate present and future lifestyles and technologies. For example, if cars are moving into a more sustainable and automated arena, how will public infrastructure accommodate these hybrid/electric, driverless cars? This might sound futuristic, but if you have been paying any attention, these types of cars are already driving around in cities all over the world. They may not be the majority yet, but their numbers are definitely increasing. Rest assured, there is a very close point in time in which these cars will be mainstream. If you accommodate now, later decisions will be a lot cheaper to make.
International competitiveness
World economies are not just measured by their GDP. There are other numbers that represent the country's values in terms of purchasing power, quality of life, sustainability, and social programs, to name only a few. How will public infrastructure programs help the country in question measure up to international standards? Sustainability is indeed a key factor in this equation. 
Leverage tools to help you in your decision making process
To make all of this possible, you should definitely leverage digital tools that can help you make well informed decisions, that can both save money and achieve sustainable results. A great tool that the Institute for Sustainable Infrastructure has created along with Harvard University is Envision. This tool allows you to measure the value of integrating sustainable practices and elements into public infrastructure projects. It helps evaluate elements that will ultimately help you achieve what they call the "Triple Bottom Line Profit" which is made up of Profit, People and Planet. That way you can know exactly what the economic and environmental impact is of your decisions. 
Furthermore, you should be on the know of every step of your construction project. Use a Construction Information Management System (CIMS) like BuildBinder to help organize and manage the project, as well as handle effective communications with everyone in the team. 
With this in mind, green infrastructure is not only an imperative, but it is also a plausible, cost effective decision. Make sure you don't turn a blind eye to this concept. Societies, and countries at large can benefit greatly from this.